BACK
eslite spectrum KL - not just a bookstore
21 Dec 2022 - 31 Dec 2023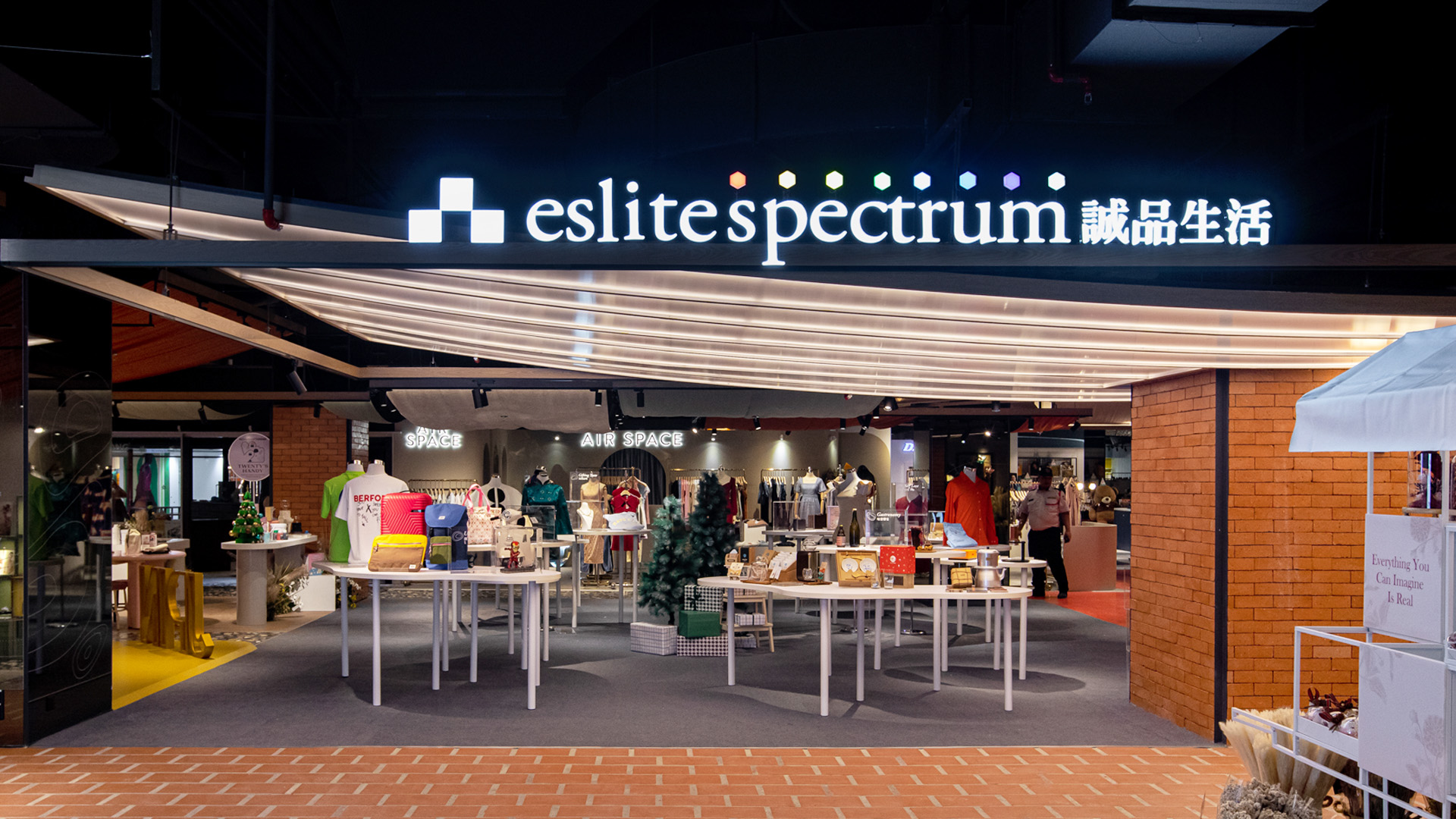 eslite spectrum Kuala Lumpur will house Come True Coffee which was founded by three world-class champion baristas. Hailing from Taiwan, this celebrated coffee brand is the proud winner of the Belgian iTQi Superior Taste Award. In pursuit of sustainability, Come True Coffee commits 50% of its profits to fund African farmers' irrigation well projects, and train young people to become professional coffee roasters. Here in Malaysia, the brand will be sourcing local ingredients and incorporating them into their menu to offer a delightful Nanyang twist. Meanwhile, popular Korean coffee brand Bean Brothers is opening its specialty café, the Espresso Bar, in eslite spectrum Kuala Lumpur, marking its debut in the capital city. The brand's signature decor and ambience will now be enjoyed with an amazing experience of Italian espresso and latte art.
Malaysian home-grown brand THE MESSENGERS by JWC, known for its dedication in nurturing coffee professionals and bartenders, will also be offering champion-level latte art on a selection of beverages. With these options, coffee afficionados should be making a beeline to eslite spectrum Kuala Lumpur for brews with their books.
Specially selected to showcase a uniquely indigenous look-and-feel, over thousands of quality made-in-Taiwan products will be made available at eslite spectrum Kuala Lumpur. Taiwanese jewellery artist Lin Shiao Tung, known for designing honour pins for the winners of the prestigious Golden Horse Awards, is introducing his creations to Malaysia for the first time. Lin's work is globally acclaimed, and he has been honoured at the Gold Virtuosi International Jewellery Design Awards in Italy. Noted for his East-meets-West aesthetic, Lin's jewellery pieces are subtle, everyday accessories. His classic range of jade pieces bear blessings of peace and happiness,
infusing the jewellery with a sense of warmth and cultural bonds. Lin's creations have also been featured on Trendvision's "Trendbook 2022+ & 2024+", pioneering new heights for Chinese jewellery designers on the global stage.
For discerning makeup enthusiasts, eslite spectrum Kuala Lumpur brings you the LSY collection of professional make-up brushes, which originates from a brand founded in 1917. The century-old craftsmanship, with its roots in ink-brush making, has evolved into acclaimed skin-friendly products for professional, impeccable make-up.
You will also find a comprehensive range of lifestyle items, creative creations, handicrafts, and beauty products by over 150 Taiwanese emerging brands in eslite spectrum expo SELECT which is making its debut in Southeast Asia with offerings sourced from popular Taiwanese destinations such as Hualien, Tainan, and Kinmen.
In addition to bringing in Taiwanese brands, eslite spectrum Kuala Lumpur has extended an exclusive invitation to 20 Malaysian brands to open their first physical stores at eslite's new KL flagship outlet. One of the familiar names is JT Patisserie, a popular gourmet dessert brand in Penang, whose limited supply of sweet treats are freshly made every day. Also taking up the offer to be housed under eslite spectrum Kuala Lumpur's roof are Spirit Animal Co, a traditional batik fashion brand; accessory designer Gung Jewellery; customised gift packaging services by
WithLove.Co; organic fragrances brand BAM & CO; Uncle Jeff Drinks' specialty kombucha; and healthy juices by J PIN, amongst others. eslite spectrum Kuala Lumpur is delighted to extend this invitation to support local businesses by enabling face-to-face customer experience.