BACK
[Member Exclusive] Get a free Signature Beef Noodle and Taipei MRT Transport Card with hotel booking
24 May 2023 - 31 Dec 2023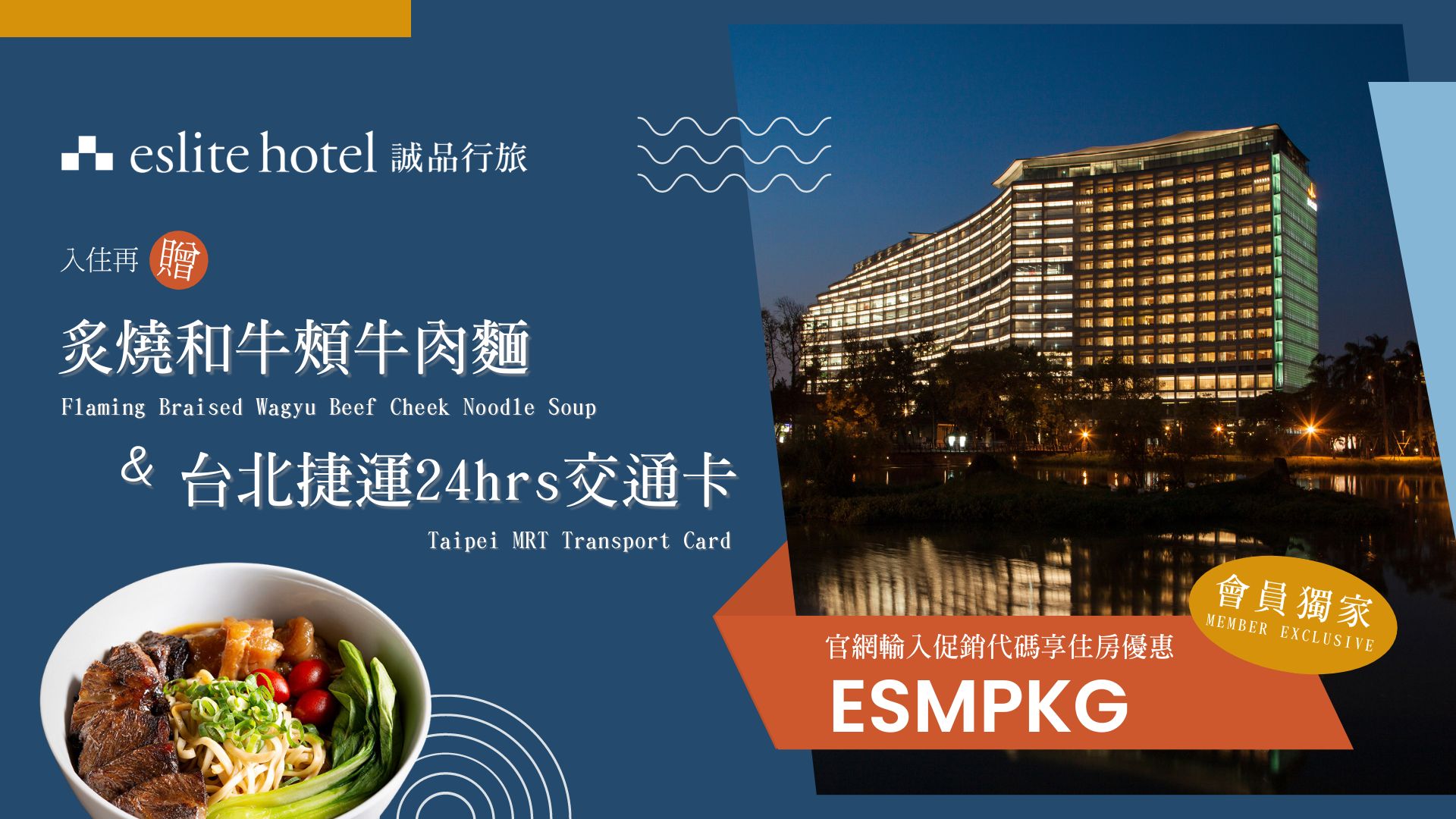 Looking to experience the best of Taiwan? Look no further! Welcome to eslite hotel, nestled in the heart of Taipei. As an esteemed eslite Gold / Black Card member, we have an exclusive offer just for you!
Enjoy a remarkable 5% discount on your stay at eslite hotel, complemented by an irresistible treat: a FREE Signature Beef Noodle and a 24-hour Taipei MRT Transport Card upon check-in.
Immerse yourself in the luxurious ambiance of eslite hotel and savor the culinary delights crafted with care. Indulge in the vibrant energy of the sleepless city as you explore its bustling streets, trendy shops, and captivating cultural hotspots.
Don't miss out on this incredible opportunity to elevate your Taiwan experience. Book your stay with the promo code ESMPKG and unlock an unforgettable journey filled with comfort, convenience, and extraordinary hospitality. Seize the moment and create lasting memories in the heart of Taipei.
Promo code 👉 ESMPKG
【會員獨家】入住誠品行旅就送人氣牛肉麵、台北捷運交通卡
正在尋找最佳的台灣旅遊體驗嗎?好消息,即日起誠品行旅祭出會員獨家好康,凡誠品金卡/黑卡會員預訂台北誠品行旅,除享有專屬住房優惠95折之外,入住再贈深受熱烈好評的炙燒和牛頰牛肉麵與台北捷運24hrs交通卡,邀請旅人一起沉醉於台北這座不夜城,品味迷人小吃、探索時尚的商店和迷人的文化熱點。
馬上到誠品行旅官網,輸入促銷代碼 ESMPKG 預訂,開啟一段舒適、便利和非凡款待的難忘旅程。