BACK
Visit the first-ever Melinda Looi Concept Store at L123 eslite spectrum KL
30 May 2023 - 31 Dec 2023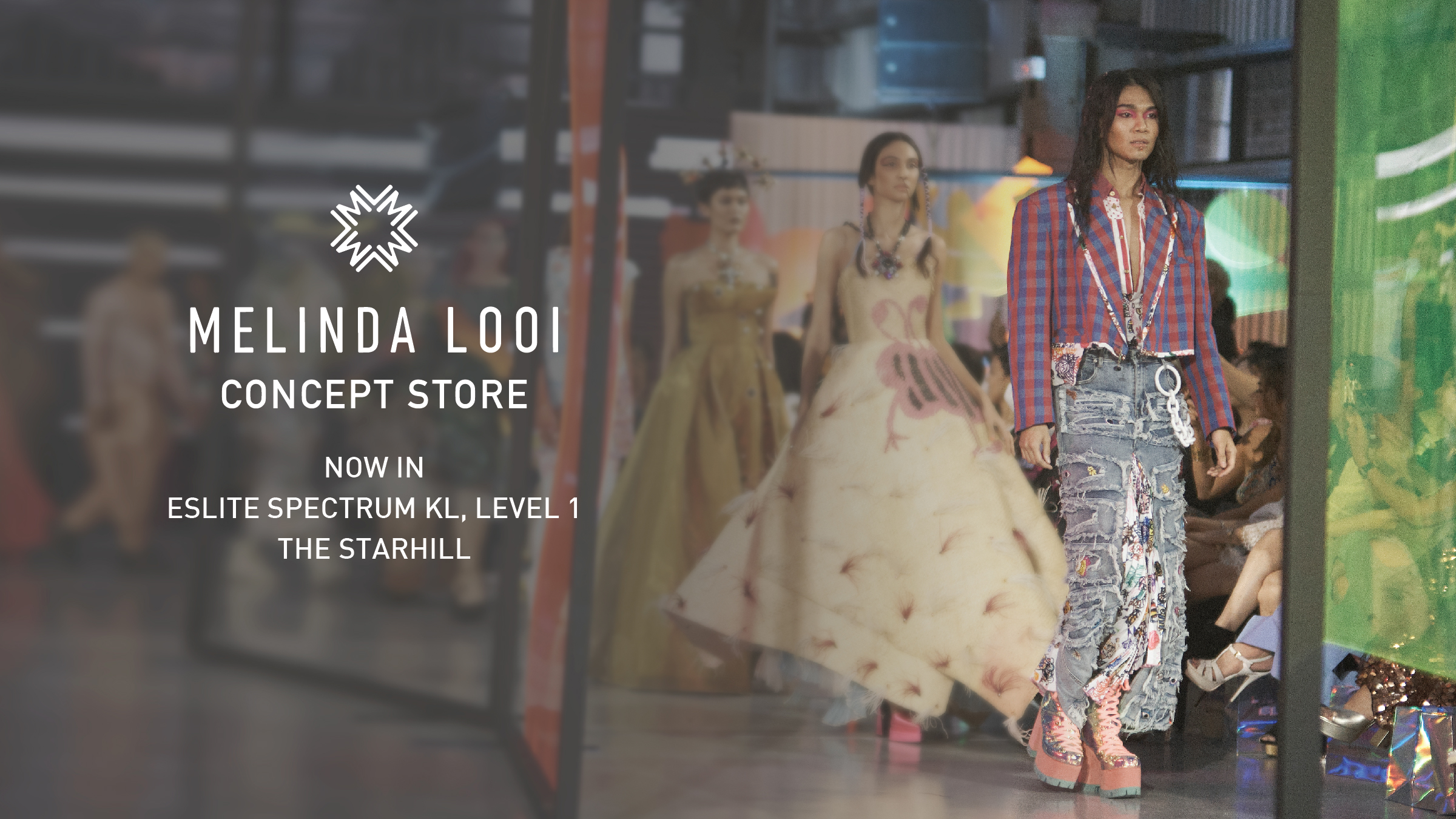 Melinda Looi is thrilled to announce that the first-ever Melinda Looi Concept Store is opening its doors at eslite spectrum, The Starhill KL on the 31st May 2023.
An embodiment of the label's creative ethos, the Melinda Looi Concept Store, aspires to brand itself as a uniquely upscale shopping experience that is poised to be a memorable lifestyle destination. Bathed in vivid hues and quirky elements that evokes an exuberant atmosphere, the Melinda Looi Concept Store showcases an artistically sophisticated setting and an extraordinary attention to details, with a touch of vintage elegance.
In a dynamic showcase of the label's vision, the Melinda Looi Concept Store will also be launching a selection of new releases — a reimagined version of the Melinda Looi Couture 2023 Collection — which features playfully transgressive designs and gender-positive silhouettes. This is but the first release in the Melinda Looi Concept Store as there is more to come in the coming months.
Driven by the ambitious resolve to advocate for the local creative landscape, the Melinda Looi Concept Store will be home to local artisanal goods, bringing about innovative ideas to the traditional art and heritage textiles of Malaysia. Future collaborations with local artisans will be introduced every three to four months, in an effort to promote the essence of local craftsmanship.
Speaking on the Melinda Looi Concept Store, Melinda Looi quoted: "This marks an exciting new chapter in my journey. We are redefining what creative expression really means. It is a mecca where art meets fashion, creating the perfect tapestry of wearable art and aesthetic living."